2017 Skydiving Activities
Celebration Event Skydiving Activities
Back to Celebration Event Information

Tribute Jumps 
Tribute Jump for our 2017 Honoree – PIA and It's Founding Members – organized by CSC in coordination with Pat Thomas – Museum Trustee – Friday afternoon

Tribute Jump for our 2017 Hall of Fame Inductees – organized by CSC in coordination with Larry Bagley, 2016 Hall of Fame Inductee and Museum Trustee – Saturday afternoon.

More information to come on both Tribute Jumps. Contact Linda Miller at linda@skydivingmuseum.org if you are interested in being a part of history.
SCR 50th Anniversary Jumps – Friday, September 22
2017 is the 50th Anniversary for the Star Crest Recipient Awards. Earn the 50th SCR patch with an eight-way formation jump. Put your team together and manifest. Videographers will be on hand to capture the historic moment for you and your team. More information to follow.
Pro Am 4-Way Fun Scrambles – Saturday, September 23
Jump with the Skydiving Superstars
REGISTRATION OPEN SOON FOR PRO-AM 4-WAY FUN FS SCRAMBLES
Jump with a world class skydiver who is passionate about our sport and bring this enthusiasm to our Celebration Event Pro-Am 4-Way Fun Formation Skydiving Scrambles. This year's skydiving pros are highly experienced competitors and coaches and they will bring tried and true training methods to each jump. You will not only have a blast in this fun competition but you will get top notch training on every jump.
This event is for jumpers of ALL experience levels!
4 competition jumps with your Pro Team Captain

Planning, training and dirt dives before each jump

World class judges for accurate and fast results

Video debrief after each jump

8×10 picture of you and your team

Medals awarded to the top three teams

Admission to Friday night Welcome BBQ

An all around fantastic 4-way experience.
Slots are limited. Sign up now. Teams and the sequence of formations will be selected on Friday Night during the Welcome BBQ at CSC.
Team Captains to be announced soon!

Don't miss this chance to jump 
and learn from 
World Class Skydivers!
For More info on the Pro-Am 4-Way Fun FS Scrambles, contact Linda Miller (linda@skydivingmuseum.org) or Niklas Hemlin (niklas@airspeed.org)
The Pro-Am 4-Way Scrambles is sponsored by Skydive Perris.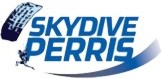 If you have already registered for the Celebration Weekend or the either of the Tribute Jumps (Honoree on Friday or Inductees on Saturday) and want to register for the Pro-Am Scrambles – contact Linda Miller at linda@skydivingmuseum.org.